Even when you work in a field that isn't typically considered creative, entrepreneurs exude creative energy in all sorts of ways: in how you solve a problem, in how you brand your business, in how you show up every day to make things happen for your clients.
Intellectual property lawyer does not consider herself to be a creative person—but with a clientele full of creative entrepreneurs and entertainers, she's discovered that she connects creatively with people nonetheless. Her and really drive that home.
Shay talked with us about ways she's made herself more accessible to clients (hello, Acuity!), staying resilient in the face of the pandemic and racial bias, and the importance of investing in yourself.
Sarah: I'd love to hear your story as an IP lawyer. What drew you to working specifically with entertainment professionals and creative entrepreneurs?
Shay: My family and close friend circles are full of entertainers and creative entrepreneurs, so I know firsthand the time, sweat, and tears that are poured into making viable products for the public. Without the key elements of proper contracts, copyrights, and trademark registrations, I've seen people I love get robbed or underpaid for their work, time and time again. Having these deep personal connections are what really drove me to focus my legal practice on protecting and positioning creators to scale for profit.
Sarah: Along the journey of working in your field, what's been one of the most surprising things you've learned about yourself?
Shay: I'm most surprised at how much I creatively connect with my clients, even though I don't consider myself creative.
When clients share new ideas for products or services. they always say that I instantly "get it," which normally translates to some audible excited scream (or funny GIF via text).
When I know my client is on to something big, it spills over into excitement for me to make it happen behind the scenes on the legal side. At the end, waiting for the public to finally find out about the awesome projects my clients have been working on for months or even years—it feels like watching someone open a gift at Christmas!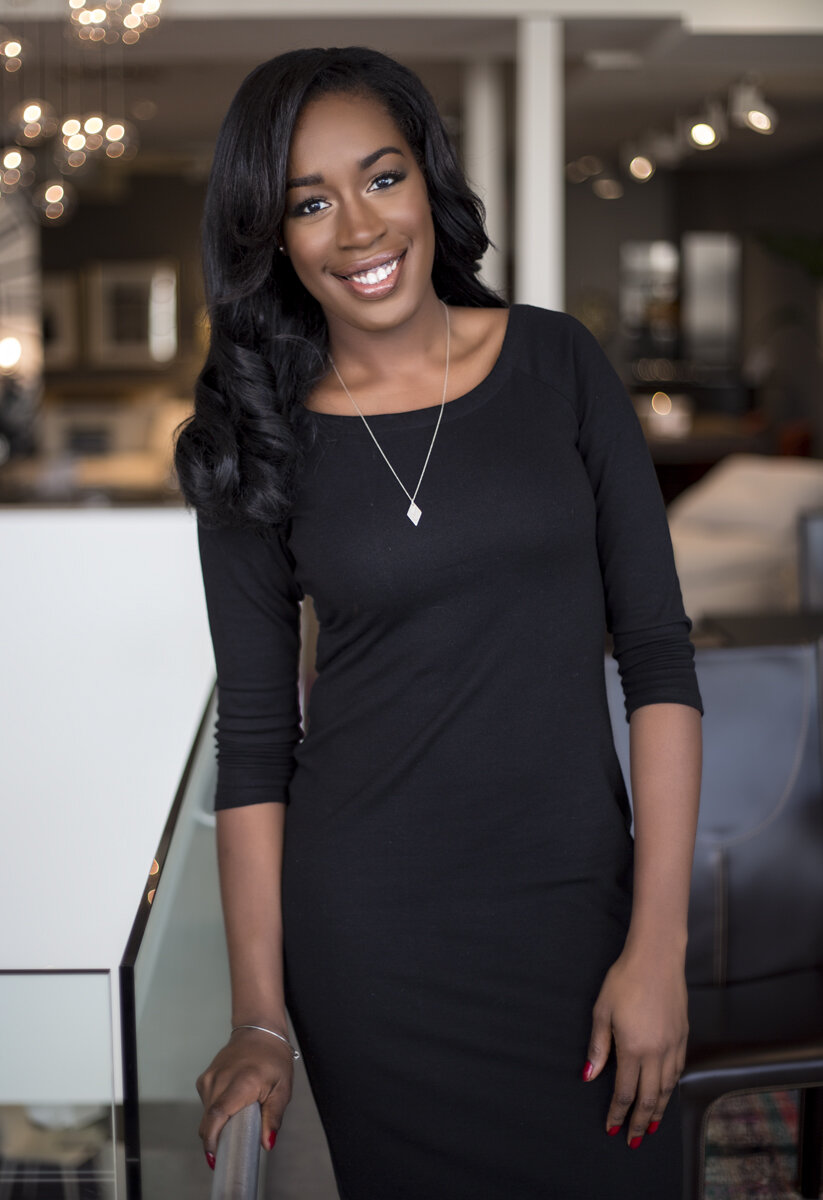 Sarah: What's a risk you've taken in your career that either paid off, or didn't pay off but was a pivotal learning experience?
Shay: I've taken two huge risks in my career.
The first was right after graduating from law school: I moved to New York City with just a single suitcase and tried to network my way into the entertainment industry. Without a doubt, my time there was well worth it. The connections I made laid a foundation for my career and have paid dividends in relationships and opportunities well after my departure.
The second risk was leaving my own business right as it was blooming: I took a corporate job. I'd felt the guilt of needing a stable 9-to-5 and was honestly flattered at how prestigious of an opportunity it was. But I was miserable. I never felt quite like I fit into the culture there, and in under two years, I returned to my own business.
It was a valuable lesson for me: to stay true to my heart, bet on myself, and invest the energy I was pouring into that firm into my own business!
Sarah: How has your work with clients been affected by the COVID-19 pandemic? And what's helped you to stay resilient and motivated?
Shay: Once COVID hit, the majority of my clients immediately pivoted into online spaces. This shift created a whole new wave of work for my firm: protecting clients' intellectual property from copycats and thieves on digital platforms, as well as negotiating really interesting deals as they found new ways to connect and monetize in our new normal.
Despite balancing the climate of division and racial injustice on top of client work and COVID, I have stayed resilient and motivated by prioritizing self-care and surrounding myself in community.
I cannot provide quality service to my clients when I am empty and exhausted, so I have been unapologetic about taking days off to decompress, take space, and re-energize when everything becomes too much.
Sarah: I noticed you actively engage with your community on social media and through your blog and podcast. How has your online presence influenced how you run your business?
Shay: Having has influenced so much of my work. It allows me to stay connected with current and potential clients, be on top of trends with legal protection and pay negotiation, and most of all: be accessible.
Sarah: You've been using Acuity Scheduling for a couple years now. What's one of the most useful ways that Acuity has helped you with building client relationships?
Shay: Lawyers are notoriously inaccessible and not tech savvy, so Acuity has helped me to stand out in a crowded market and connect when it matters most. Being just a few clicks away from having my undivided attention has been invaluable in building client relationships. Using Acuity makes my current clients feel like a priority and makes prospective clients more confident they are dealing with a trustworthy and organized professional.
Sarah: Do you have any advice you'd like to share with other Black women entrepreneurs?
Shay: My advice to other Black women entrepreneurs would be to:
Build your own personal board of directors. Find that mentor, that cheerleader, that investor, that sounding board, that person who pushes you. Your personal board will help you build your business and survive when times get tough.

Keep going until you get to yes. Hearing no feels awful. Failing and missing your goal feels even worse. But getting that win in spite of the failures and despite the obstacles is a joy that is incomparable.
You were built for this, my queen—keep going!
Subscribe
Subscribe to receive the latest blog posts and updates, promotions and partnerships from Íú˛ĆĚĺÓý Scheduling.

By providing your email, you indicate you have read and understood our .

acuity customers, independent business owners, covid-19, legal services, client relationships